Specifications of our electric clean steam generator
The electrically heated steam generators are supplied with stainless steel 316L round vessel(s), which conforms to the Pressure Equipment Directive (PED) and incorporated with a preheated mineral free water reservoir. The clean steam boiler's framework, panels, piping and heating elements are also made of stainless steel.
Thanks to the compact and stand-alone design, these steam generators are easy to install in a hospital's sterile processing department, either next to the sterilizer or washer-disinfector units or in the utility room.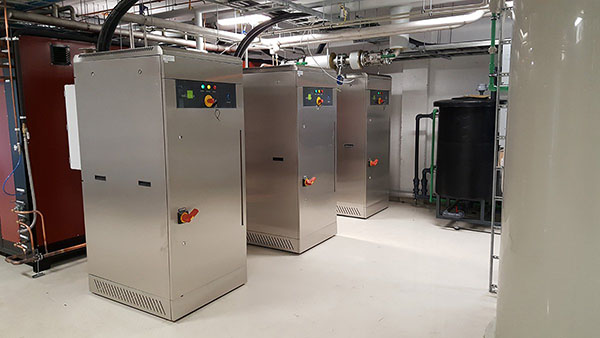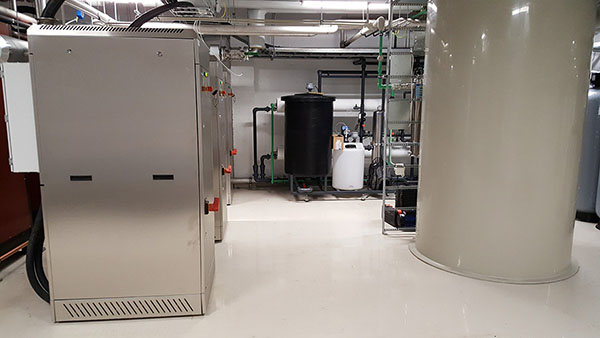 Through the numerous safety features, the Clean Steam E Series steam generators meet the highest standards and requirements for quality, safety and operation (2006/42/EC– Machinery Directive; Pressure Equipment Directive (PED); EN 60204-1, EN 61000-6-2 and EN 61000-6-4 safety and EMC standards, etc. and CE approved).
Our electric clean steam generator has microcontroller-based control system; state of the art Freescale technology automatically controls all operations. The system includes a digital 2x16 character LCD display with keyboard, communication, self and remote diagnosis, ensuring a reliable, safe, user-friendly and fully automatic operation.
The design of all internal and external components together with the self-diagnostic system ensure easy maintenance, resulting in reliable service and performance and satisfied operators.