How are Celitron's non-invasive medical ventilators different?
Why is it different?
The Origin Medical Devices Panther 5 ventilator has two models: "A" and "G". You can learn more about their different features down below!
Features of ONLY the A model ICU medical ventilator machine
Smart mode
Provides automatic transition between control and spontaneous mode depending on the presence or absence of spontaneous breathing. Perfect for early detection and support for ICU ventilator patients.
Demand flow
An intra-breathing system that allows the ventilator machine to provide additional oxygen to patients during demanding periods.
Auto exhalation sensitivity (ESENS)
Exhalation sensitivity is a commonly under optimized setting by clinicians and frequent cause of spontaneous breaths cycling too late, too early and double triggering. Auto Esens automates the setting to match the patient's needs.
Recruitment maneuver
Allows clinicians to perform either a single or multi step recruitment maneuver (RM) via continuous ventilation at user defined step settings. The maneuver allows a maximum recruitment strategy to be applied using an automated step based maneuver process of Bi-Level.
Features of both A and G model ICU medical ventilator machine
SBT ventilator in the ICU
Spontaneous Breathing Trials are used to test how much ICU ventilator patients can tolerate spontaneous breathing with minimal support, and determine whether they are ready for additional weaning and/or extubating.
Speaking valve compatibility
Speaking valves in hospital breathing machines allow tracheostomy patients to vocalize on or off the mechanical ventilator.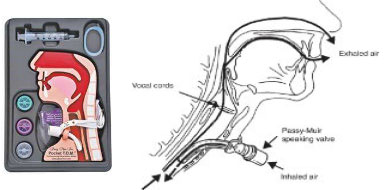 Smart trigger
A third trigger type on the P5 ventilator uses a unique algorithm that continuously analyzes changes in pressure and flow patterns to improve synchrony with the patient during non invasive ventilation and much faster response for COPD patients.
The PANTHER 5 portable breathing machine also complies with the highest international and US standards.
If you work at a hospital or any other medical facility and want to learn more about our medical ventilator machine prices, just click the "CONTACT" button down below!