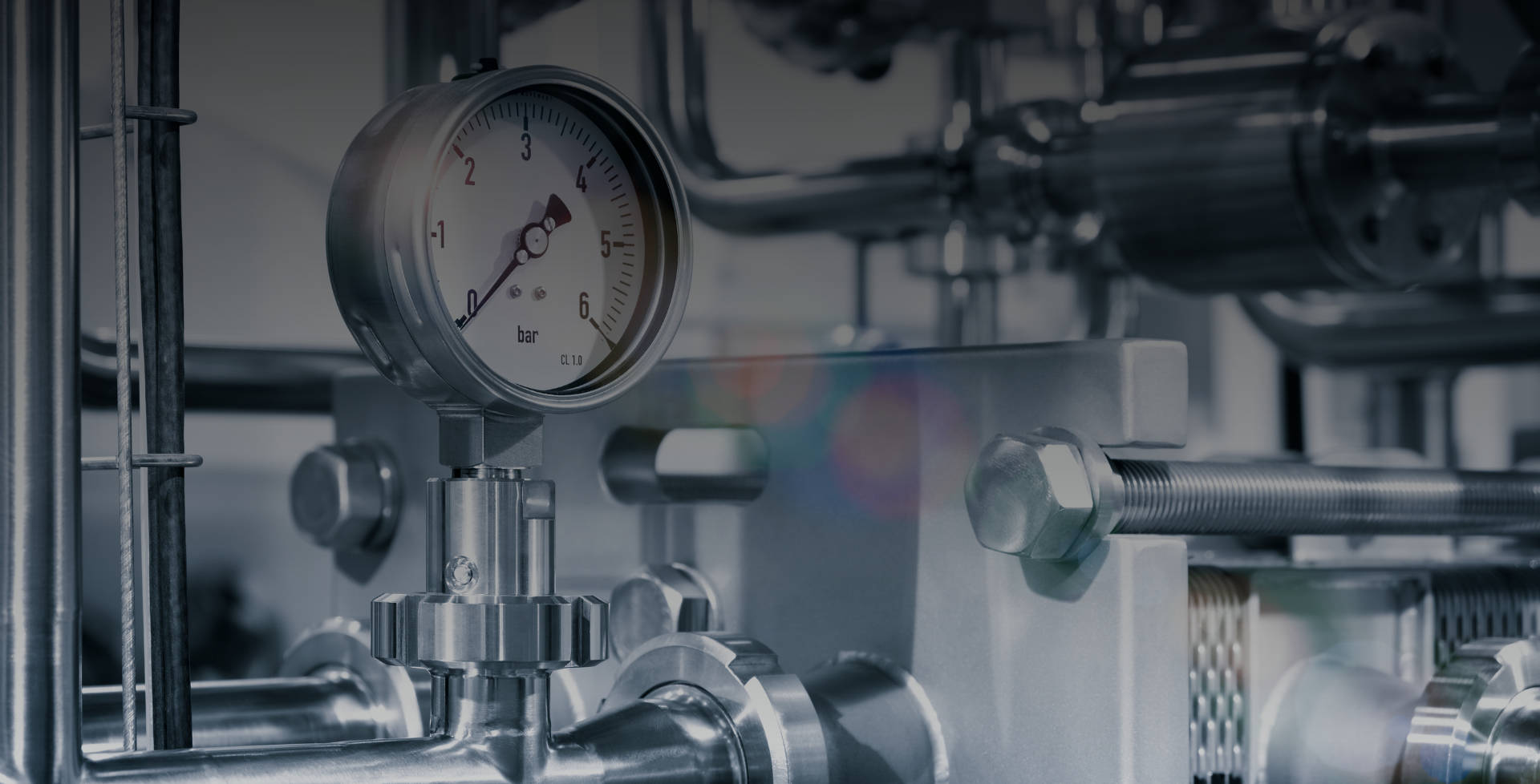 Rendering system for recycling animal by-products, dead or infectious animals - protein and fat recovery from animal waste disposal
The ISS AGRI Facility has been developed to recycle animal by-products (ABPs) of the agricultural and food industries. The system is designed to treat animal by-products, losses and animal carcasses, including poultry, fish, cow, porcine, sheep, blood, feather, bones which constitute a source of hazardous waste. The Celitron's ISS AGRI Facility is a new technical solution for the process of protein & fat recovery of red meat by-products.
The ISS AGRI Facility is a unique, continuous and automated animal waste recycling system, protein & fat recovery plant including sterilization and shredding in the Integrated Sterilizer and Shredder (ISS), separating solids, oil and water and drying, giving the opportunity to use the end result as dry nutrition (such as the meat meal, bone meal, blood meal, feathers meal) within the animal food industry.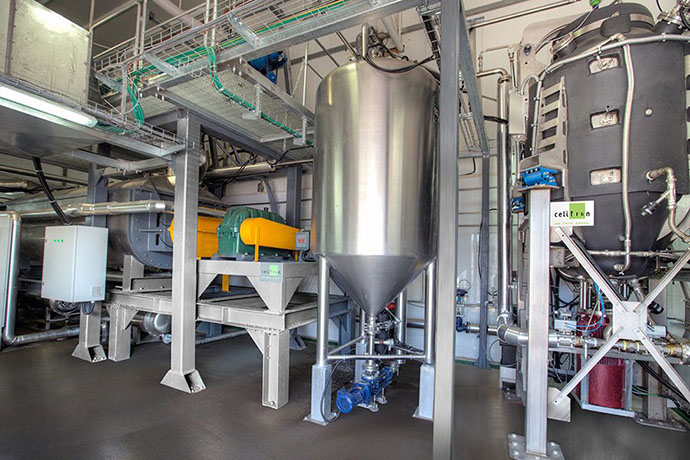 Flexible Size
From 10 up to 100 tons per day.
Small Footprint
Installed at the slaughterhouses' production line, to save on storage and transportation.
Local and immediate treatment of all slaughterhouse waste
Poultry, fish, porcine, red meat, blood, bones, feathers protein and fat recovery, etc.
Lower energy consumption
Shorter cycle time and the usage of a pressure vessel.
High Quality End-product
Generating better quality meat meal, blood meal, bone meal and oil as a result of the immediate and short processing time of "fresh" material.
No transportation
On-site solution for slaughterhouses.
Poultry rendering and feather meal processing
Our ISS AGRI Facility is designed to treat feathers as well as all other animal by-products without the need of additional processes in one cycle. Our protein & fat recovery process allows very fast treating and hydrolyzation of the chicken feathers. As such, we save energy, space requirement and we reach high level digestibility of our meals (more than 80%).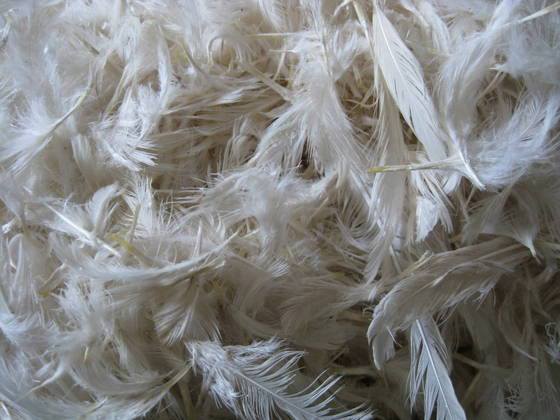 OPEN THE ISS AGRI BROCHURE
You can find more details about our Animal Waste Disposal System.
Download now
Animal waste disposal facility: description and features
Our animal waste disposal system is a unique protein & fat recovery plant contains three main units of equipment, the Integrated Sterilizer and Shredder (ISS), Decanter and Dryer, and some other sub-systems for the complete animal by-product rendering process.
The Integrated Sterilizer and Shredder gives full medical sterilization cycle (SAL 6log10) with steam at low temperature (121 °C) to keep the ABP protein content of the load. It secures the quality of the end-product, and while neutralizes bacteria and viruses, it shreds the loaded material into pieces within a pressure vessel.
In the animal by-product process, shredding and sterilization within one closed vessel is essential, as it provides a safe working environment for the operator and for the technician during maintenance procedures and it also precludes the possibility of any cross-contamination in the protein & fat recovery process.
The ISS has an integrated shredder controlled by a powerful drive to perfectly process all the solid parts and fluid.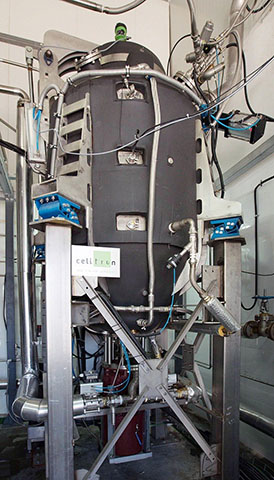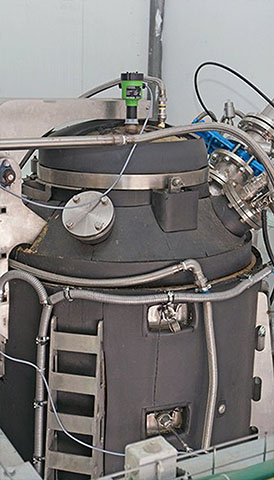 Animal feed processing: sterile end result
The feeding of by-products and the discharge of end-products are performed automatically. The materials (solid - meat meal, bone meal, blood meal, feathers meal-, water and oil) are collected in separate containers for easy access and discharge.
After the animal waste recycling treatment in the ISS, the processed animal by-products are rendered non-infectious, non-hazardous, and are sterile from bacteria, viruses and prions.
From the ISS the treated animal by-products are automatically transferred to the decanter, which is a rapid centrifugal vessel, performing solid-liquid-oil separation.
After the separation, materials (such as the meat meal, bone meal, blood meal and feathers meal) are transported automatically to the dryer equipment, which release the moisture content of solid material.
The dried solid end-product, which is nutrition is suitable to be returned as animal feed for example for fish meal. The water end result can be let into the sewage system or it can be further processed to extract collagen.
Protein – 74%
Fat – 10%
Ash – 16%
Digestibility – 90%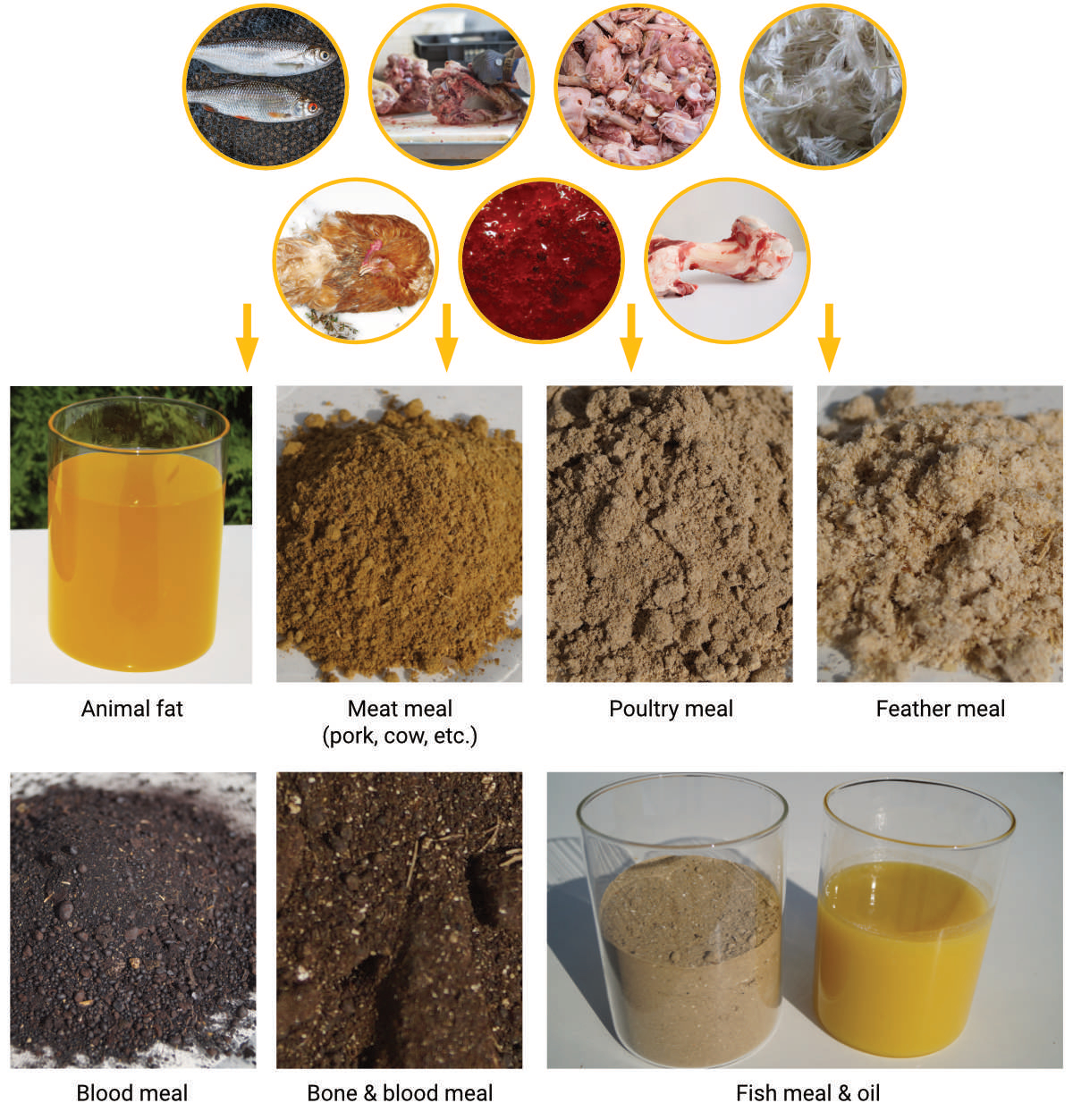 Technical information about our animal feed plant
The full process from the feeding till the unloading is completed in less than 1 hour.
The animal waste disposal system includes a complete Energy Management System capable of recycling and saving energy.
The ISS AGRI Facility also incorporates a cleaning system (CIP), which cleans the complete facility daily to the highest standard.
In order to prevent air pollution, the ISS chamber is designed as a closed system so that odors cannot come out. In each discharge point in the complex system an odor filter is in use.
Each of the devices within the system has its own control system and in addition there is one central system, that controls all system component for safe and reliable operation.
Our animal feed grinder is the ideal solution for proper carcass disposal
The ISS AGRI Facility is an ideal solution for converting animal by-products (or slaughterhouse waste) into reusable nutrition in livestock, slaughterhouses and farms. Our ABP (animal by-product) plant is the perfect solution for poultry, fish, red meat, porcine, feather, blood and bone protein as well as fat recovery.
The ISS meets all applicable requirements of international standards and directives for machinery, electromagnetic compatibility and safety (20016/42/EC – Machinery Directive, PED 97/23/EC - Pressure Equipment Directive, EN 60204-1 for Safety and EN 61000-6-2 and EN 61000-6-4 for EMC).
Animal waste recycling: customized solution for more profit!
Savings of 80% on the steam consumption and operating costs
All carcasses, by-products and slaughterhouse waste treated by the ISS will be mechanically separated to solids and liquids using the decanter unit. This is a far more effective way of treating bones, feathers or blood than cooking them. More than 80% of the water is removed mechanically before drying, hence this new method is really energy efficient. Typically, traditional by-product rendering systems use up to 1.6 tons of steam for every single ton of by-product treated. Meet the ISS AGRI Facility and you'll use a faint 0.3 tons of steam for the same output. For some businesses, this could represent a saving of USD 2,000,000 in a single year.
Reducing evaporation by 80% and thus minimizing odor
It also means there's a much lower chance of harmful bacteria being spewed into the atmosphere. The centrifuge mechanism used to separate solids from liquids, requires no heating - therefore less energy and a reduction in hot air expulsion of up to 80%. The ISS AGRI Facility - good for protein and fat recovery, good for the environment and good for your business!