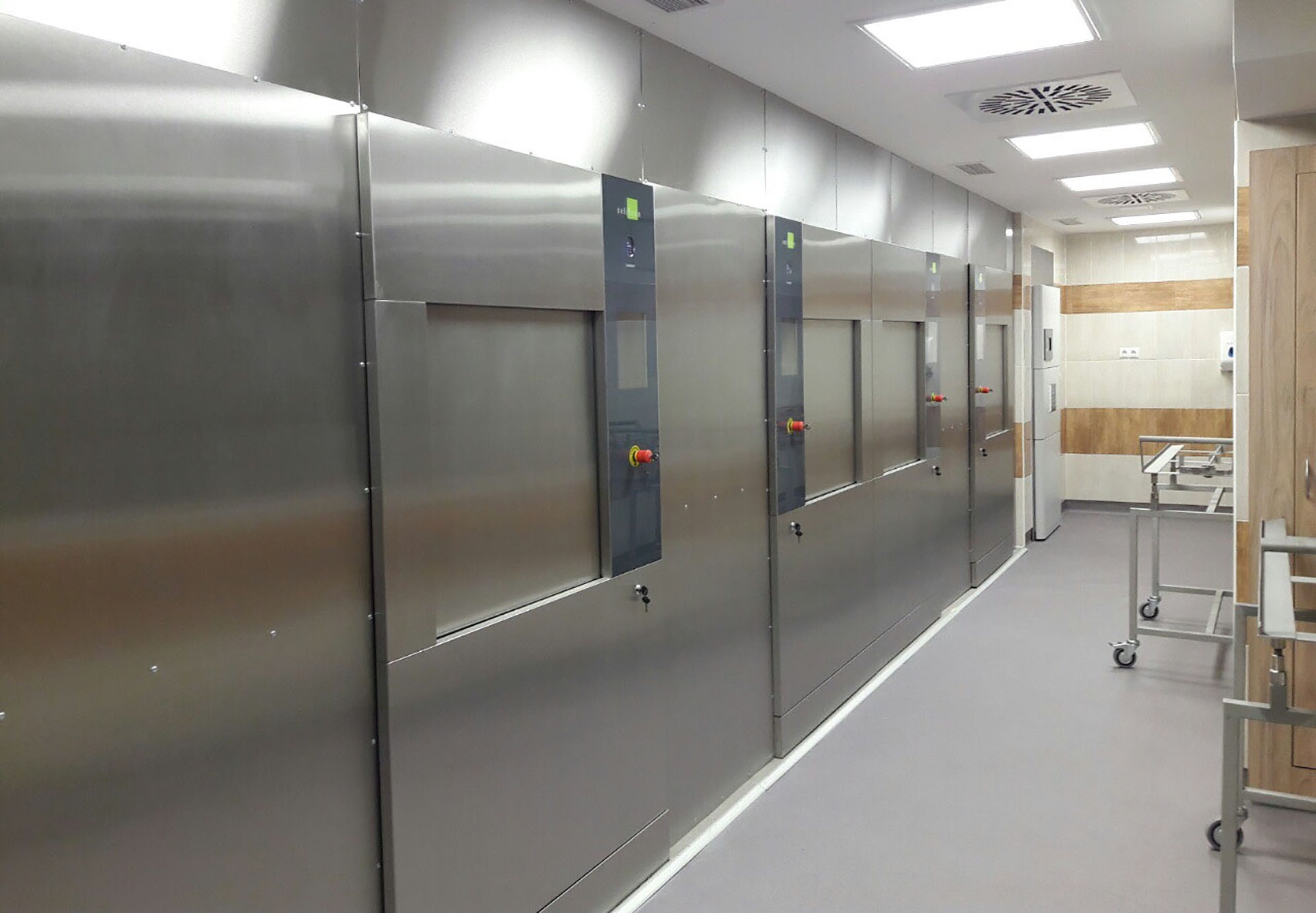 Large steam sterilizers / Autoclaves
The Azteca A large steam sterilizer family consists of fully automatic pre- and post-vacuum sterilizers, autoclaves, designed with the highest quality to cover a large field of applications for hospital central processing departments, as well as pharmaceutical and bio-technological industries.
These models have been sold to 25+ countries worldwide in Europe, the Middle East, America, Latin-America, Africa and Asia, and are highly recommended by doctors, sterile processing technicians and professionals.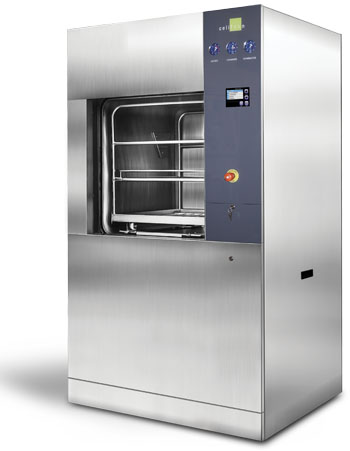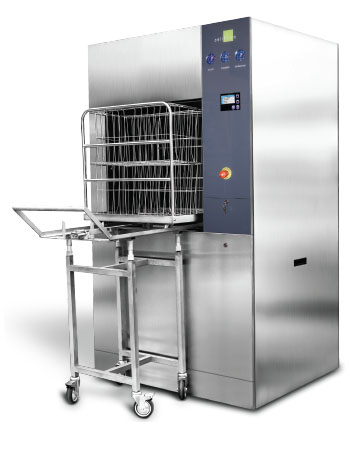 Easy to use
one touch operation.
Large capacity
from 110 liters up to 12 STUs.
Highly customizable
with a wide range of accessories and options.
Fast and economical
sterilization cycles from 21 minutes with advanced water and energy saving systems.
Best solution
for hospital CSSDs, pharmaceutical and biotechnological applications.
Large autoclave: principle and technical information
All components used have been selected with proper attention, meeting the highest quality standards from known leading companies with the most advanced technologies around the world.
The construction of these autoclaves is modern, ensuring reliable operation, incorporating high-tech features and behind its success is a team of multi-disciplinary engineers, who developed sterilization equipment on OEM basis for leading manufacturers around the world, for more than 20 years.
The vessel is a double full jacketed square chamber, made of corrosion resistant stainless steel 316L, which conforms to the Pressure Equipment Directive (PED). The autoclave's framework and piping are also made of stainless steel. The highly efficient, high quality Hanno-Tech insulation material releases no particles; hence the Azteca A steam sterilizers can be used under clean room conditions. The advanced insulation technology further contributes to the high energy efficiency of the units.
The autoclave sterilizer can be supplied with either 1 or 2 pneumatically operated vertical sliding door(s). The automatic vertical sliding door's movement stops immediately if it is obstructed and goes back to the opened position. Special safety features prevent the door from opening when the chamber is pressurized or when the temperature is high. In double door units both doors cannot be opened at the same time, and clean side door only opens after a sterilization cycle has been successfully completed.
The Azteca A steam sterilizers use steam under pressure as the sterilizing agent for wrapped or unwrapped goods such as fabrics, surgical instruments, utensils, and other heat and moisture stable materials at temperatures from 121°C to 134°C. The autoclaves can be equipped with internal steam generator to enable faster cycles with efficient energy consumption, and to eliminate the dependence on an external steam source and its steam quality.
The air removal is done by a powerful vacuum system, using a liquid ring vacuum pump and a condenser, heat exchanger.
All autoclave sterilizers are supplied with a water saving system as standard to reduce the amount of water during the sterilization cycles.
OPEN THE SPECIFICATION TABLE
You can find all the chamber volume details and other figures of the autoclaves here.
Download now
Autoclave sterilizer features and accessories
Through the numerous safety features, the Azteca A steam sterilizers meet the highest standards and requirements for quality, safety and operation (EN 285 – Large Steam Sterilizers standard; Pressure Equipment Directive (PED); Medical Device Directive MDD 93/42/EEC; EN 60601-1, EN 61010-1 and EN 61326 safety standards, etc. and CE approved).
A microprocessor-based control system; state of the art Freescale technology automatically controls all operations. The system includes a digital color touch-screen LCD display, communication, self and remote diagnosis and PC connection for external documentation and printing, ensuring a reliable, safe and user-friendly operation. The displayed information is available for users in a variety of languages.
Azteca A Series offer 7 preset cycles, 5 sterilization cycles and 2 test cycles to assure a proper sterility level. Up to totally 20 cycles can be custom designed according to the users' needs.
With a range of accessories these autoclave sterilizers can be easily customized according to the customer's requirements.
The design of all internal and external components together with the self-diagnostic system ensure easy maintenance, resulting in reliable service and performance and satisfied operators.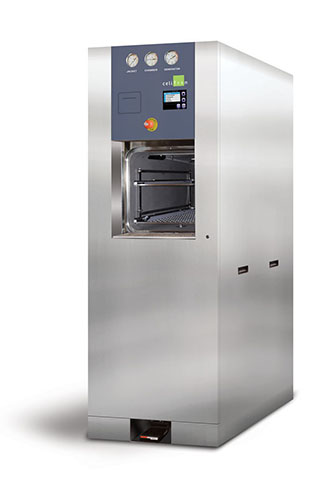 Why we recommend our steam steriliser for hospitals
Within the health-care services, sterilization of medical supplies is an essential issue in the battle against the advance of many infectious diseases. In order to improve the quality of this supply, international standards have been developed, which specify the requirements for the equipment, and procedures in the sterilization departments in health care facilities. Celitron's Azteca A autoclaves provide the best solution for hospital's central sterile supply departments (CSSD), clinics, as well as pharmaceutical and bio-technological industries.
Related Products